Again my friend Markus and I hosted a sybarite New Years gourmet orgie of food and drinks at his farm outside of Stockholm. We really didn't think that we could top last years amazing feast but alas, the impossible turned out to be possible!
Preparations began two days before the evening with curing and smoking the meat and making the different sauces. Most of the meals were prepared in advance leaving only the essentials to be cooked à la minute in between serving (like the frites, risotto and fish).
Like the Last Supper we sat down thirteen at the table and enjoyed a divine meal and drank lots if wine but luckily no one was betrayed and we all escaped crucifixion (thank God). First starter was served at around seven and we remained at the table until one before firing up the dance floor.
All in all the feast consisted of six courses and three appetizers. To the dishes we served a dry cider (entrées), a chablis (fish) a zinfandel (wild board) and a sweet madeira (desserts).
Happy 2014!
Dishes
Elk tongue confit with horseradish cream (appetizer)
– no photo –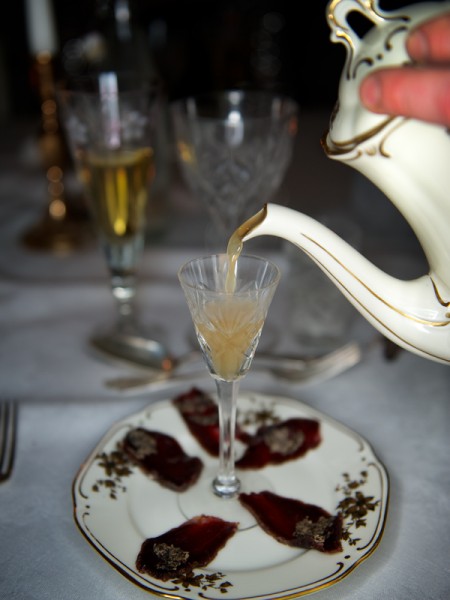 Whisky cured venison with marrowbone consommé (entrée)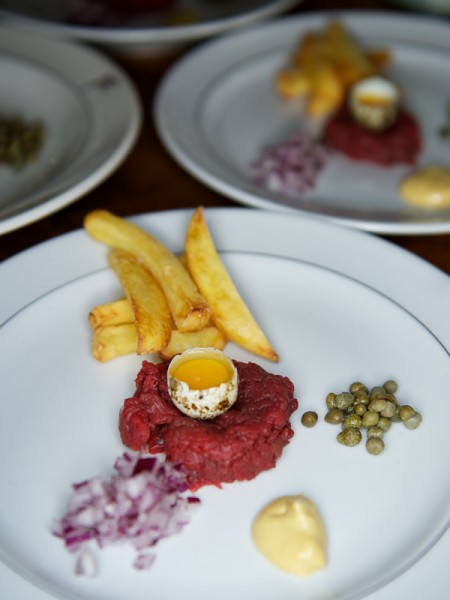 Elk steak tartare with quail egg and triple cooked pommes frites (entrée)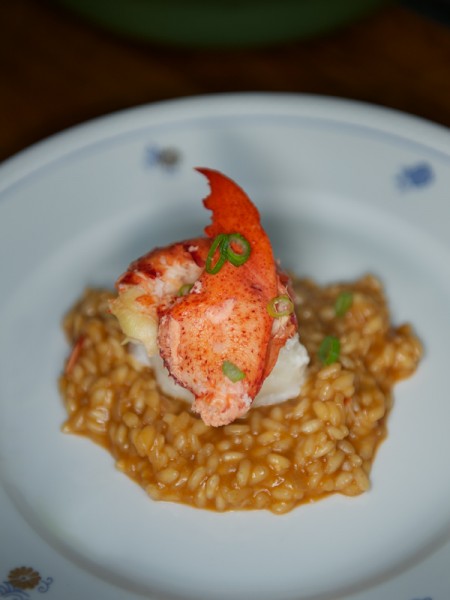 Baked monkfish with lobster and truffle risotto (main)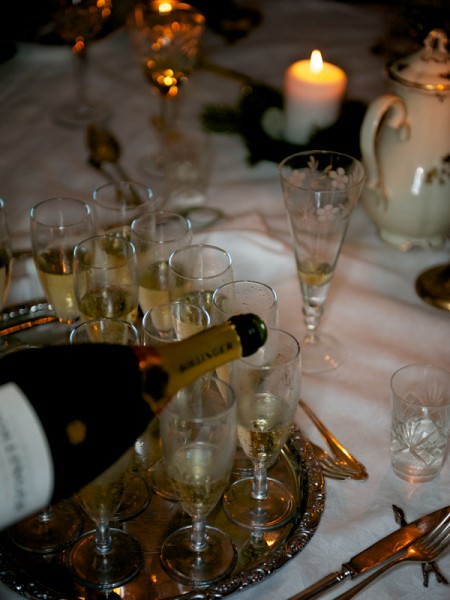 Champagne and oysters (appetizer)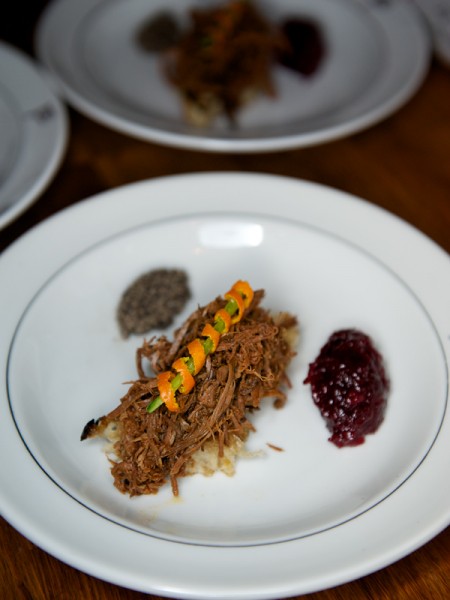 Smoked and pulled wild boar with sourdough bread, crème de champignon and lingon-cranberry-chili chutney (main)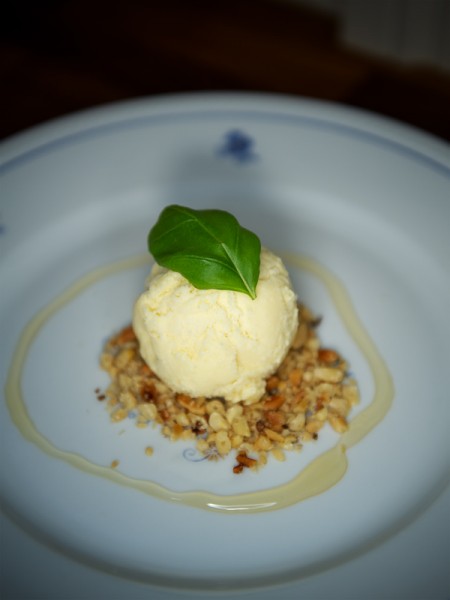 Chèvre ice cream with chopped pine nuts and honey (dessert)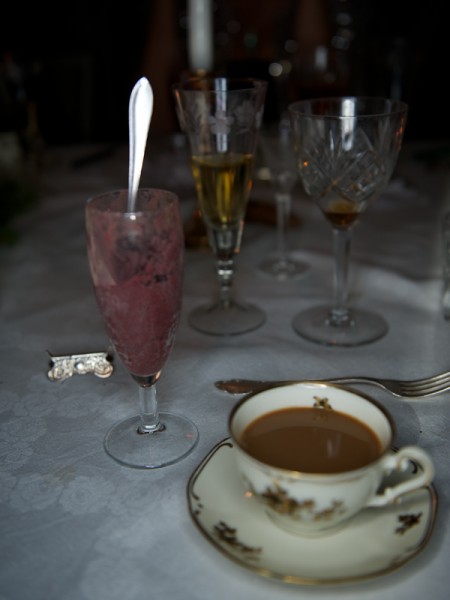 Heston's iced chocolate wine (dessert)
Baileys truffles (appetizer)
– no photo –
We had heaps of fun preparing and cooking this meal but it isn't something I would normally cook for my sunday dinner. The pulled boar for example was first smoked (using alder wood chips) and later cooked in the oven for almost 30 hours. The lobster stock for the risotto was cooked and reduced for nearly six hours and the same amount time was put into the consommé. The ice cream also had to be cooked and frozen the previous day and to cure a venison properly you need at least 24 hours.
And just like the previous year all of the meats (except the seafood) had been hunted and tenderized by ourselves.
For more information about the recipes or other questions, feel free to contact me!


Lessons learned
– A consommé CAN NOT be turned into a sorbet. We hoped to outdo last years "plain" consommé and make it into a sorbet but we failed. We managed to rescue it but lost the clarity.
– Qual eggs are difficult to crack and separate the yolk from the white.
– Reduced wine with chocolate make an interesting dessert.
– You CAN make ice cream with chèvre!